Computer animation
HD, 20 min, loop.
commissioned by DIAS 2014
Installed on Vallensbaek S-train station for the exhibition Presenting DIAS, 2014.
The animation is a digital recreation of a classic movie scene from the Chaplin movie Modern Times from 1936. A film that humorously and critically relates to the modern industrialization. In the original it is Chaplin himself, who falls into the machine and passes through the gears. In the animation the S-train station becomes the machine and the people that move below the animation at the station passes themselves through the machine's gears.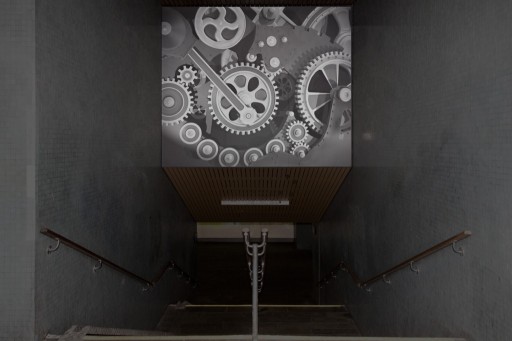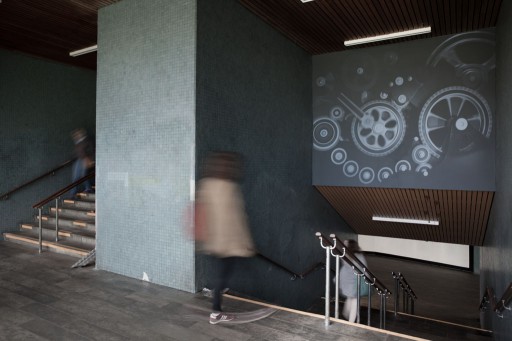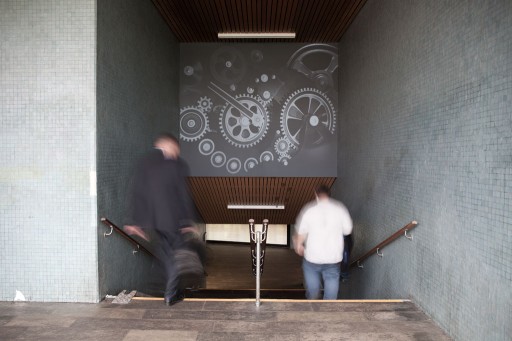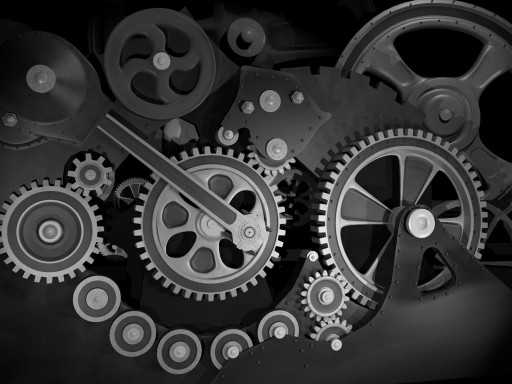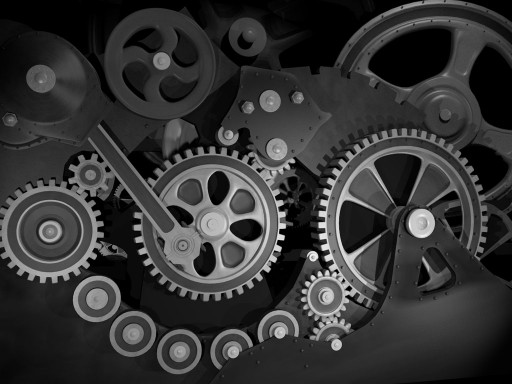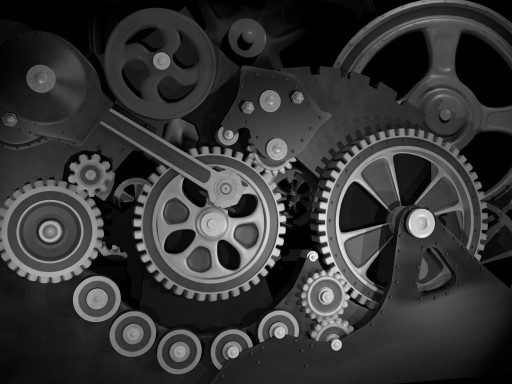 Mordern Times. installation view, DIAS DK 2014 from Jesper on Vimeo.