3D computer animation transferred to 16mm.
8sec. loop
16mm film
A rebuilding of Bruce Nauman's studio as it looked in a series of 16mm films from 1967-68 such as "Dance or Exercise on the Perimeter of a Square (Square Dance)". The Animation shows a slight camera movement, which can be observed in the original films (en eller flere film?) due to the movements of Bruce Nauman in the room.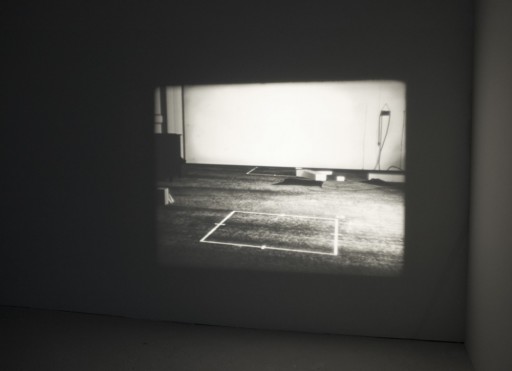 "On the Perimeter of a Square" 2007 (installation view) from Jesper on Vimeo.
external links:
http://www.ubu.com/film/nauman.htm